✅The smart key can be installed when the following two conditions are met at the same time:
1. The car can be started without inserting the original car key into the ignition hole.
2. The original car has a start engine button.
【Compatible with Push Start Engine】This Fitcamx smart remote car key only suits for vehicles that has Push To Start button, or it can't be installed! Also, you might need to discard one of the original function if yours is equipped with 5 buttons. NOTE: Please find a professional who are skilled of electric soldering iron technology to upgrade the key, otherwise you might damage your original key fob.
【COOL Car Key】You can upgrade the old key with amazing keyless entry function with our OBD adapter, just plug it into the interface. The keyless entry enables you to unlock the car door automatically, when FITCAMX key is approach to your car about a certain distance, and anti-theft alert state removed at the same time. The car door will be auto lock when you are already off the car, easy go and easy trip! No need for complicated rewiring or recoding. Packed with Toolkit.
【Clear LCD Display】Fitcamx remote start key is featured with high end LCD screen, not like ordinary car key. It enables you to set phone number on the screen in case of lost, thus the person who pick your key can get in touch with you. Also, it comes with built-in vehicle embles over 100 brands for you to choose. Made of high quality aluminum alloy, FITCAMX smart key is shockproof and wear resistance which has comfortable touch. Definately worth every penny.
【Automatic Window Lifting】After upgrading Fitcamx LCD remote key succesfully, your car window can automatically lift as you leave the car for a certain distance. No bother to press the car key manually and check it again, you can enjoy this premium car security function with FITCAMX! *NOTE: It requires your car is equipped the windows auto-lift system.
【Installation NOTE】 FITCAMX LCD smart key is stirct quality verified, please make sure you have professiobal welding iron skills! THIS KEY CAN NOT BE REPAIRED IF WRONG INSTALLATION, thus you CAN'T enjoy the new upgrade, and probably damage original key. We'd strongly recommend to find a professional such as car dealer for help.
Review from @BIGBANK A
Review from @AutoFun
Auto Keyless Entry: When you are close to your car with FITCAMX LCD remote key, your car can be automatically unlocked. When you leave the car with the key, your car will be automatically locked.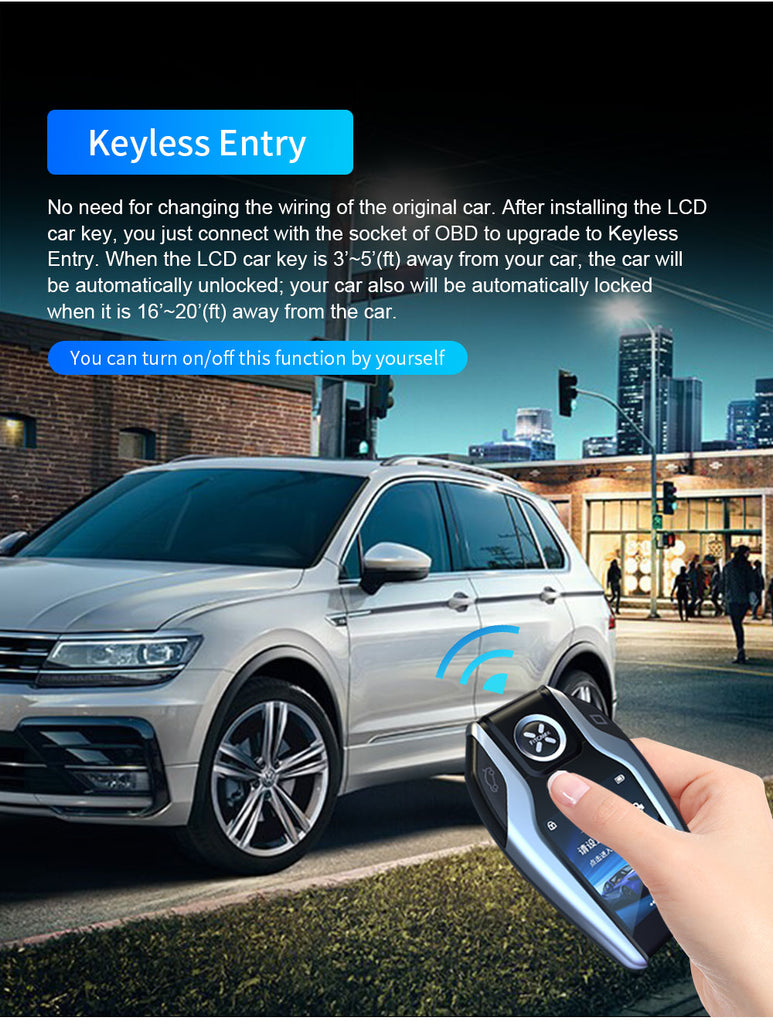 Customizable Logo: This customizable remote key allows you to choose to set your car logo. Built-in 100 major car brand logos, you can change the car logo as you like. Multiple styles available. Replacement remotes that look better and function like the original car key.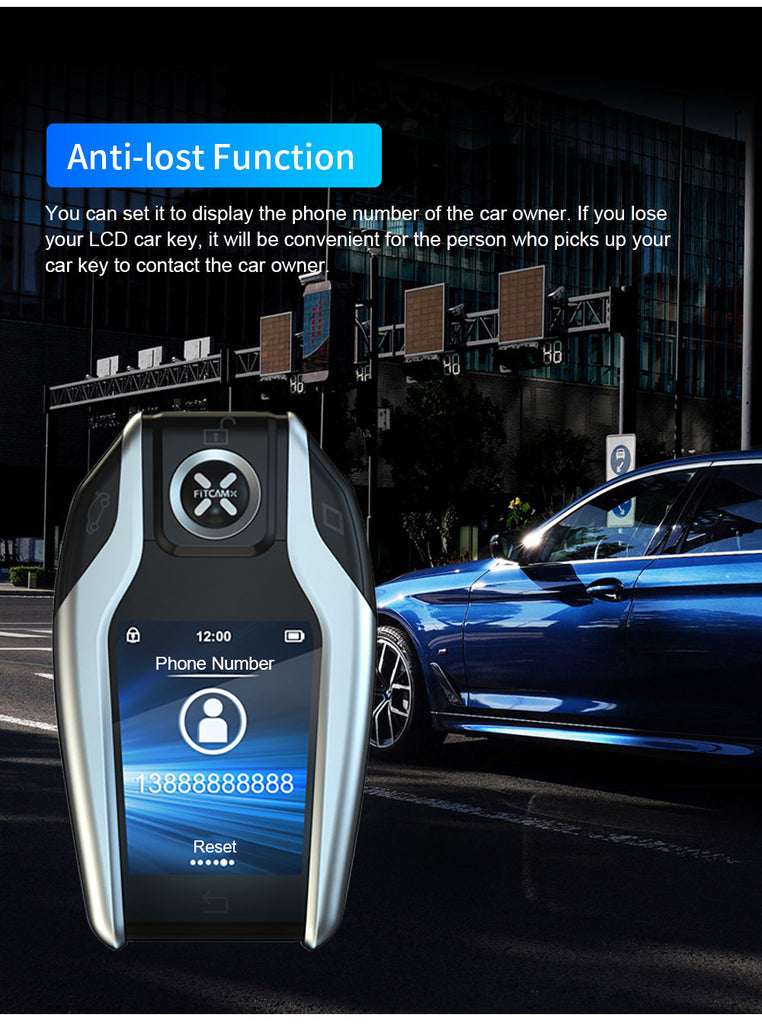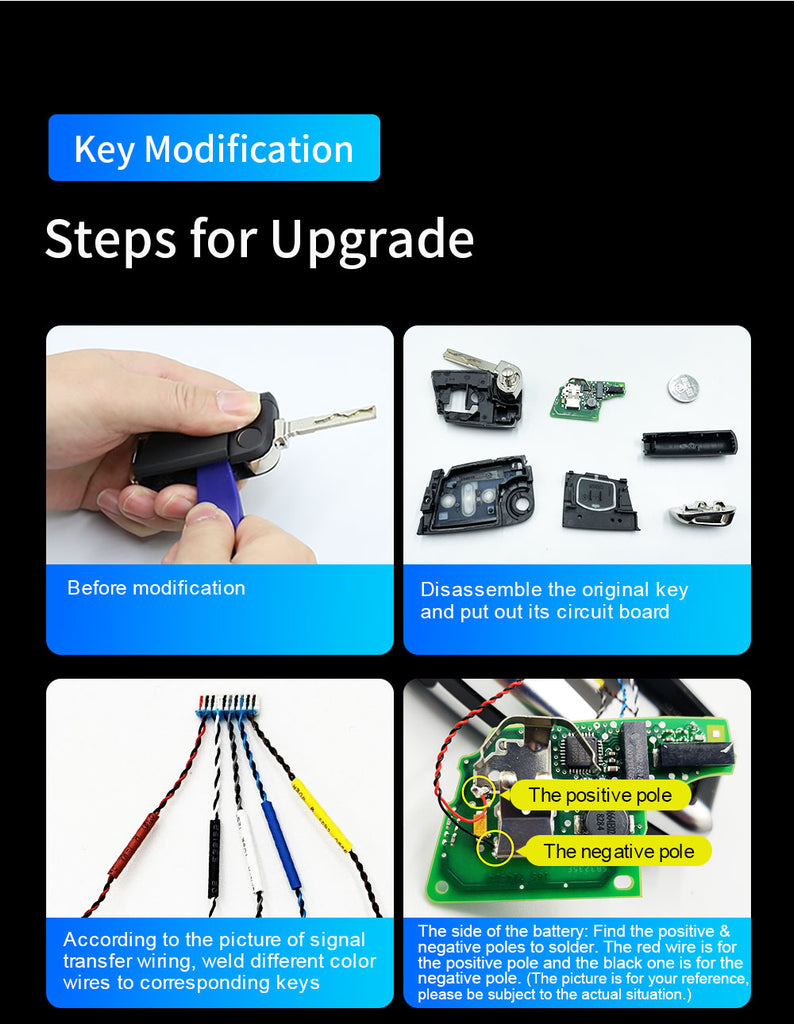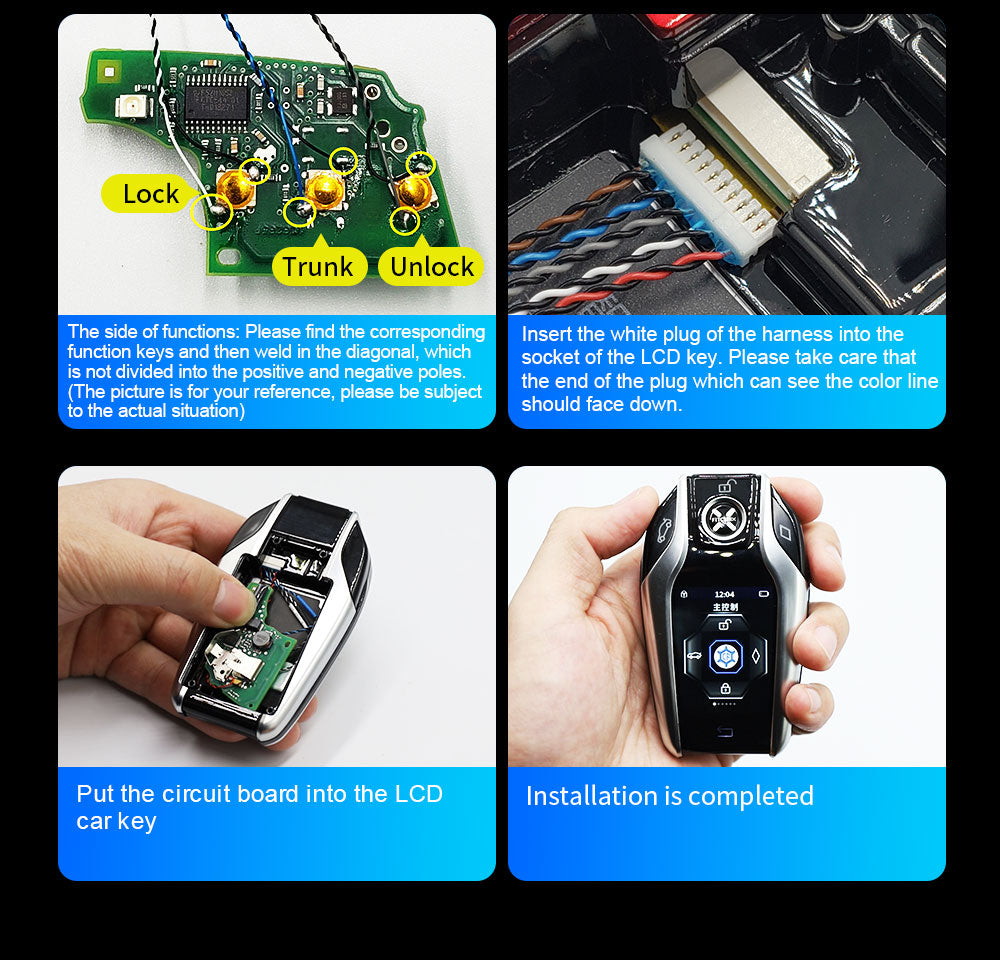 Our shipping policy varies by brand. Please refer to the shipping information in each product listing for more details.